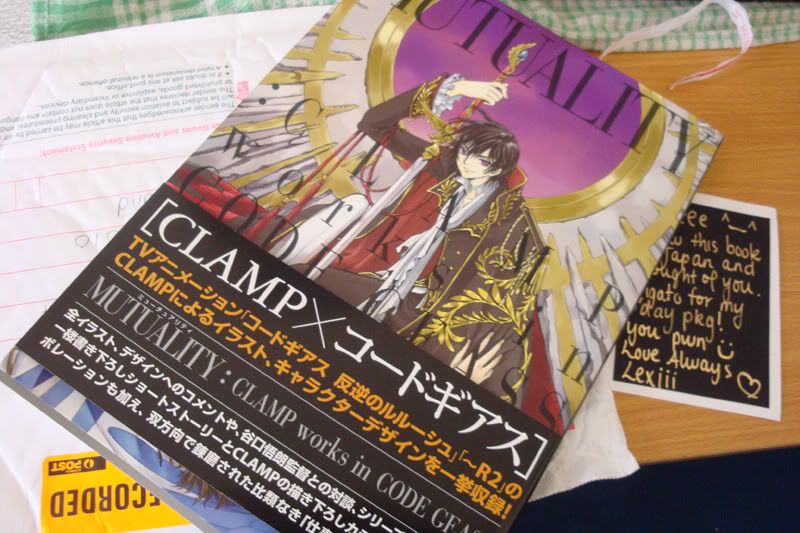 THERE ARE NO WORDS TO DESCRIBE MY LOVE FOR
xghostofgerardx RIGHT NOW.
I JUST, LOVE YOU ♥♥♥

jlfkgdfkg
lol so Mondays I have last spell off so I go home early or w/e and expecting I'd go home to do ~homework I was not hyped.

BUT
THIS
GIANT
PACKAGE
WAS
IN
THE
MAILBOX

IT'S JUST. CLAMP.
AND GEASS
AND CLAMP
AND THE PICTURES ARE SO PRETTY EVEN THOUGH I'VE SEEN THEM ON THE INTERNET

I literally squealed when I opened it and ran around flailing like an idiot. and I have this big grin on my face and my mum has no idea why this book is making me so happy ahaha
it's one part 'omg CLAMP artwork' and another 'you're spoiling me too much, Lexi~ ily' and then a large part due to my inner fangirl c:



and okay, real entry soon.