Sharing ☢Shungiku Nakamura manga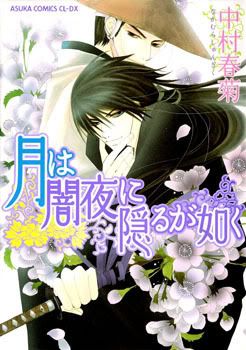 Junjou extras and less known un-Junjou works by Shungiku Nakamura.
Shungiku Nakamura is just one of those mangakas that can wield a really good heartbreaking romance with excellent art to go along with it, although she does hav the slight problem of making characters from one series look similar to one in another series.
jlgnhg but I love this woman. For giving us Junjou. and hot samurais.
and Hybrid Child ;___;
♚
Junjou Romantica
Chika * Chika Cheap Star
| Scanlation by
Biblo Eros
Theater Chika Chika Chika
RAW
Junjou & Junai Parallel Book
RAW
*Includes a text file summary which I can't find where it's originally from. Probably the Junjou comm but untagged.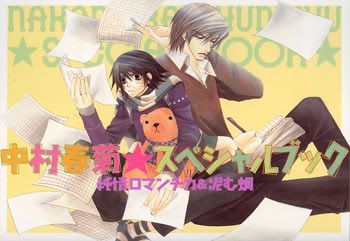 Shungiku Nakamura special book
RAW
*Includes Junjou and another series
Misaki's Picture Diary
RAW
Misaki's illustrations are fabulous, a must see!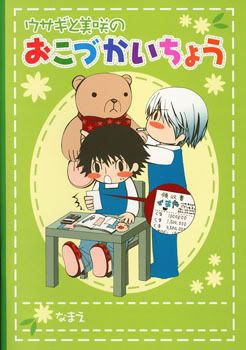 Usagi's & Misaki's Money Book
RAW
♚ Mangetsu Monogatari
(Eng: The Full Moon's Tale)
Scanlator:
Storm in Heaven
Status:
1 volume | Scanlation complete
Genre:
Comedy, Gender Bender, Historical, Shounen Ai
After a scandal got him kicked out of his position at court, Takaaki's been idling the days away at his manor, impulsive and bored. Then one day his friend Naruhito stops by and tells him an insane story about the most beautiful woman alive -- and drags him off in his attempt to win her heart. Tagging along, Takaaki soon realizes that the "Princess" isn't exactly who she (he!?) seems to be. Who exactly is Princess Kaguya, and what is the dark secret behind her (his!?) past?
Volume 01
♚ Sekaiichi Hatsukoi
Scanlator:
Dangerous Pleasure
Status:
1 volume - ongoing
Genre:
Comedy, Yaoi
Onodera Ritsu has just transferred from his father's publishing company to Marukawa Shoten. Assigned to the shoujo manga division, he crosses path with the person he'd least expected to meet. Takano Masamune is the editor-in-chief of the division Ritsu's been assigned to, and the two seem get off on the wrong foot right from the very start when Takano unexpectedly kisses him. However, there is more to than what meets the eye: Takano is actually Saga, Ritsu's senpai and high school love-- whom Ritsu had thought to have played him for a fool by taking his affections for granted when he confessed and summarily dumped him.
Chapter 01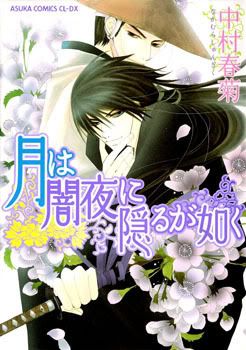 ♚ Tsuki wa Yamiyo ni Kakuru ga Gotoku
(Eng: As Though the Moon is Hidden by the Dark Night)
Scanlator:
Storm in Heaven
Status:
1 volume | Scanlation complete
Genre:
Action, Comedy, Drama, Historical, Shounen Ai
The rumor goes that sometimes, late at night, a white monster appears, and if you should look upon it you'll be devoured. One night, Tetsu happens to glimpse the man behind the monster, and decides that the man would be the one to teach him the sword and allow him to take his revenge. However, the swordmaster Shino is hardly interested in taking on any students. What will Tetsu have to do to get his revenge, and what happened to Shino in the past to turn him into who he is...?
Chapter 01
Chapter 02
Chapter 03
Chapter 04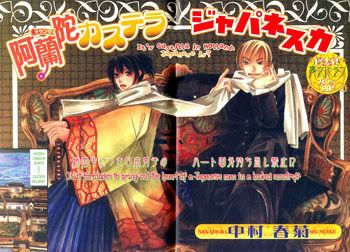 ♚ Castilla
Scanlator:
Mizu & Nakama
Status:
One shot | Scanlation complete
Genre:
Comedy, Drama, Historical, Romance, Yaoi
A dutch foreigner falls for a young samurai. A one shot from Tsuki wa Yamiyo ni Kakuru ga Gotoku.
Chapter 01
♚ Umi ni Nemuru Hana
(Eng: Sleeping Flower)
Scanlator:
Essence of Purity
Status:
5 Volumes | Scanlation incomplete
Genre:
Historical, Yaoi
The young pirate head Sakaki met the autistic but beautiful samurai Murou...
Why did Murou have the other half of the treasure island map left by Sakaki's grandfather? Why did Murou keep to himself? Could Sakaki open Murou's closed heart? And how should he handle his best friend who loved him, Juurou?
Volume 01
Volume 02
Volume 03 Chapter 1a
Volume 03 Chapter 1b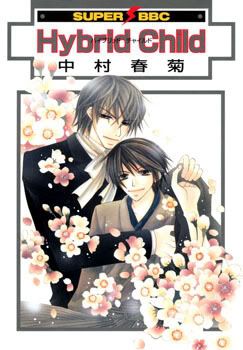 ♚ Hybrid Child
Scanlator:
mochi*mochi
Status:
1 volume | Scanlation complete
Genre:
Comedy, Historical, Shounen Ai, Tragedy
The Hybrid Child is an amazing 'doll' that can grow if it is lavished with enough love and care from its owner. Neither fully machine nor fully human, the various Hybrid Child models develop strong emotional bonds with their owners.
This volume contains several short stories of love, sacrifice, and drama: Young Kotaro learns the importance of responsibility when his Hybrid Child's lifespan runs out. The tragic swordsman Seya learns to love again with the help of his Hybrid child, Yuzu. The final tale tells the story of Kuroda, the creator of the Hybrid Child designs, and how his lost love inspired their creation.
Volume 01
This
is a must read. Seriously, I baww my eyes out every time I read it ;___;
♚ Touzandou Tentsui Ibun
Scanlator:
Countless Time
Status:
2 volumes | Scanlation incomplete
Genre:
Historical, Shounen Ai
A spoiled brat and his bodyguard developing feelings for one another.
Chapter 01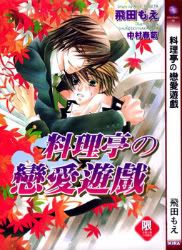 ♚ Novel illustrations
(Illustrations only)
Scanners:
afascinante
Picturesque of a Mask
Restaurant Games
Comments {54}