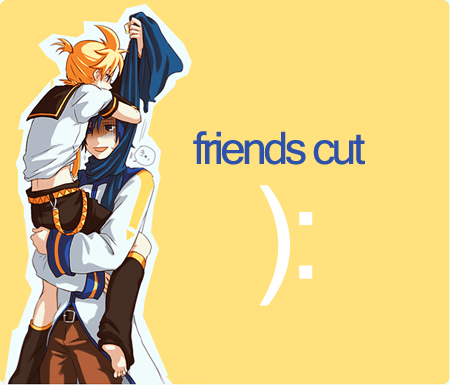 If you can no longer see my f-locked entries, then sorry! I feel bad for doing this but ghnkg
We probably didn't click/talk much/lost all grounds of interest
and I'd rather have a small bunch of people I actually talk with frequently than a large list that I talk to every now and then.

jlgnhkg
I'd like to say thank you to everyone that bothers to read/reply to my comments/posts.
and if you've been cut, then it's probably my fault for not trying harder to get along ;A;

Please remove me from your list too~
Take care ♥


To those that are safe, let's get along better, shall we?~
also if you've added me and I haven't added you back, it's because we've never talked.
So out yourself now~ or please remove me from your list.